NGS-tjänsten – in English
"NGS-tjänsten" is an online catalogue of e-health specifications in Sweden. The Swedish eHealth Agency maintains this service and offers support to groups and individuals who create and maintain specifications in the e-health domain.
The Swedish eHealth Agency created the catalogue in collaboration with other authorities and organisations, as part of a government assignment . The initiative is core part of the Swedish e-health strategy Vision for eHealth 2025 and contributes to the strategic objective of improving interoperability in the health care and social care sectors.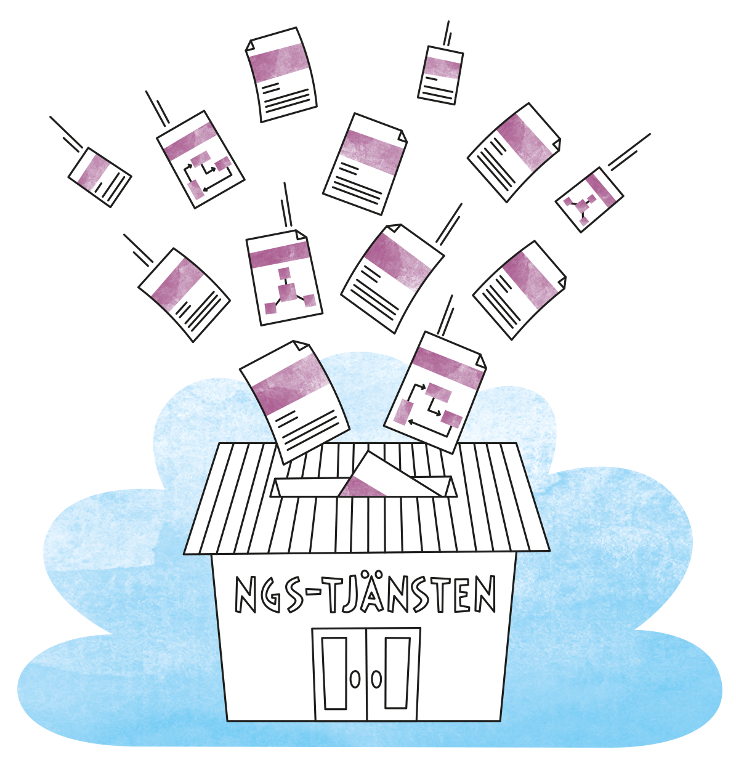 The catalogue "NGS-tjänsten" – a brief description
The catalogue furthers the vision to eliminate ambiguity when systems, professionals and organisations exchange information. Harmonised and reusable specifications – and a shared commitment to ensure their widespread adoption – are fundamental to achieve interoperabilty.
For adopters, the catalogue offers a convenient overview of e-health specifications within health care and social care. For organisations that develop specifications, the catalogue provides a platform to share and promote their work more widely. These services are offered to everyone, public as well as private organisations.
Nationally applicable e-health specifications – the "NGS" status
In the future, e-health specifications will be assessed using internationally developed criterias (EU-projects EXPAND and JAseHN). Specifications that score well will be awarded the status "NGS" – i.e. nationally applicable e-health specification.
Do not hesitate to get in touch if you would like to know more.
What is an e-health specification?
An e-health specification is defined as:
"a structured description of requirements and rules for documentation or information exchange – within or between information systems – which are detailed enough for implementation within health care or social care and related areas."